Every one of us knows a sport is a contest or a game in which people do certain physical activities according to a specific set of rules and compete against each other.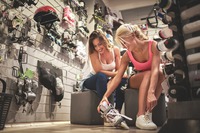 Designed in ita entirety for the physically active, a sports massage incorporates techniques from other massage styles to become an entity that works to provide a deep and rehabilitating process that manipulates the soft tissue to prevent injury, elevate muscle or tendon pain or rid the soft tissue of any stress they may have.
"Runners put so much effort into training, but very few athletes put effort into taking good care of the body that helps them perform," says Gammal, who recommends incorporation regular massage-even if its just a 30-minute session once a month so as to prevent injuries and the overtraining of muscles.